Fire Sprinkler Inspections in Glendale, AZ
Regular sprinkler system inspections are crucial for ensuring full functionality of sprinklers in the event of a fire. AFP Fire Protection provides comprehensive fire sprinkler inspection services for residential and commercial clients. We make sure your system's working exactly as it should, serving as a reliable defense against the spread of fire.
NFP Complete Fire Sprinkler Testing
Sticking to a regular schedule for annual fire sprinkler inspections gives you peace of mind that your sprinkler system responds effectively should a fire break out at the property. At bare minimum, the NFPA 25 demands specific annual fire sprinkler testing to ensure proper function. Our annual inspections of sprinkler systems include the following tests and maintenance tasks (when applicable):
Visual inspection of accessible pipe and sprinkler heads for condition and coverage.
Audible and physical fire sprinkler testing of water motor gong/electric bell and trim accessories.
Operate inspector's test valve to activate water gong/electric bell.
Exercise and lubricate valves as needed.
Visual inspection of system pressure gauges.
Testing of flow and tamper switches.
Visual inspection of spare sprinkler head box.
Testing of static and residual pressures to verify unobstructed and adequate water supply.
Service tag installed on system riser and inspector's test valve.
Submission of a detailed report to the City to comply with code requirements.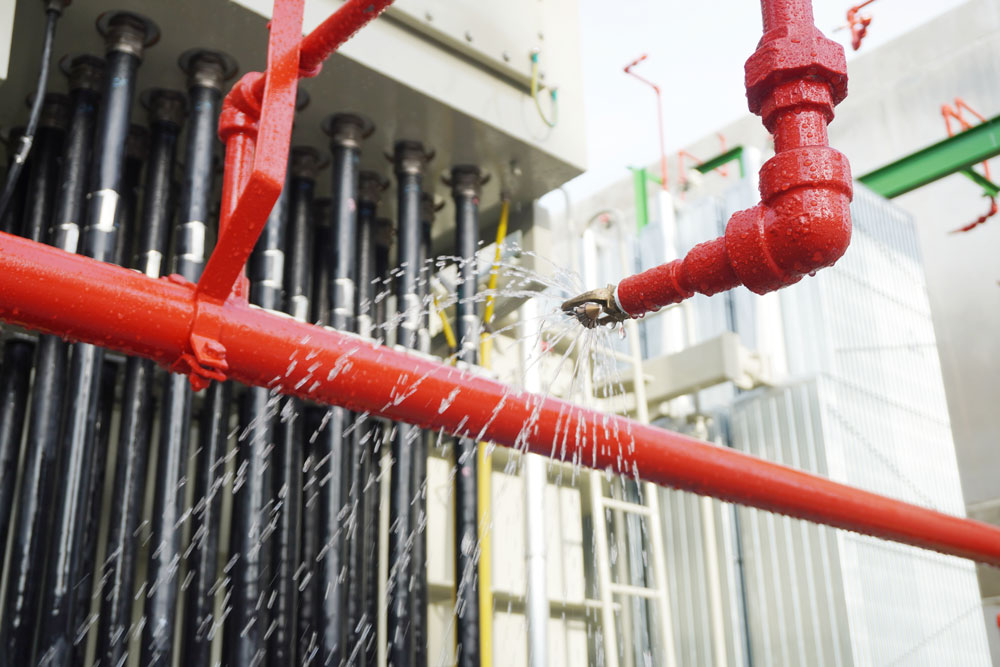 Monthly and Quarterly Inspections
While annual maintenance addresses big issues, we also recommend monthly or quarterly inspections. These regular inspections ensure that all critical components of any sprinkler system are in perfect functional condition.
When you rely on us to handle sprinkler inspection, you also have a team on your side that can quickly take care of any repairs and maintenance concerns. From replacing critical components to removing internal obstructions, we're the name to call for inspections and maintenance.
Schedule Annual Fire Sprinkler Inspections
Regular sprinkler system inspections protect life and property at your Glendale, Peoria, or Phoenix, AZ home or business. AFP Fire Protection thoroughly vets every component of every system, ensuring full functionality for complete peace of mind. Call us today at 623-937-8233 to schedule your annual fire sprinkler inspection, system installation, or repair.