Fire Sprinkler System Installation in Glendale, AZ
Residential homes, restaurants, data centers and commercial spaces all have one thing in common: a need for comprehensive fire protection. As the Arizona experts in fire sprinkler system installation, AFP Fire Protection designs and installs fire sprinkler systems that meet your exact fire safety needs. No matter how complex the design, our fire sprinkler system installers make sure you're protected in the event of a fire.
Residential, Commercial and Industrial Installations
When you need a new, high-quality fire sprinkler system installation at your home or commercial building, AFP Fire Protection is the only name to trust. We rely on over four decades of experience in the industry, providing turnkey fire sprinkler system design and installation services throughout the entire state of Arizona. Our installation services include: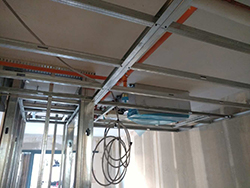 Residential Fire Sprinkler System Design
We help our residential clients design a system that depends on their exact needs. Our systems stop fires before it has any time to grow. Don't rely on extinguishers to do the job: by the time a fire has grown in size, it's usually too late. Instead, protect your home and family with a top-quality sprinkler system.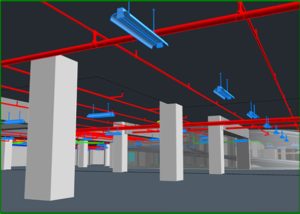 Commercial/Industrial Fire Sprinkler System Design
Commercial and industrial fire sprinkler systems come in a wide range of styles and types. Whether you run a business with sensitive electronic equipment or a high-hazard facility, we determine the best fire suppression method for your applications and budget.
Fire System Maintenance, Service, and Upkeep
We make sure the fire sprinkler and pump systems at your premises are working right from the start, but our services don't end there. We work hard to maintain every sprinkler system, acting as an all-in-one point of contact for any maintenance and service the system may require. Our team of fire sprinkler system installers makes sure you can rely on your system to work as it should, exactly when it should.
The Leader in Fire Sprinkler Installation
AFP Fire Protection has the experience and knowledge to design and install fire sprinkler systems in any setting. From residential homes to large-scale data centers and other commercial facilities, our systems make all the difference in an emergency fire situation. Contact our fire sprinkler system installers today at 623-937-8233 to learn more about installation, system repair, and testing in Glendale, Peoria, and Phoenix, AZ.